KloudGin Platform

KloudGin Platform delivers a unified, no/low code development environment for digital business applications.
A Digital Platform that adapts to what comes next
Because one size never fits all. Configure to meet your needs today and tomorrow.
Data Entity Designer
Configure and extend 'out-of-the-box' business entities or define custom entities with required attributes to quickly develop and customize digital applications.
User Interaction Designer
Design your own screens, forms, interactions, and experiences using over 100 user experience widgets without writing a single line of code. A powerful drag and drop UI designer, interactions are automatically rendered natively on mobile and browser.
Orchestration Designer
Embedded workflow, transaction, and business-rules engines enable users to easily create digital workflows, complete with actions from our transaction library; and set up business validation and data transformation rules on business entities and user interactions.
Integration Designer
Quickly connect to any system directly or via APIs, SOAP, or REST or using our library of out of the box connectors to over 57 systems to manage all your operations from a 'single pane of glass'.
AI & Analytical Info Designer
Predict future needs and improve decision-making with real-time visibility into your financial and operational metrics powered by AI and analytical information that is constantly learning from your daily operations and user interactions.
Business Entity Objects
Accelerate development with KloudGin's pre-defined business entity object model, which comes with over 200 "real-life" logical business entities including customers, service contracts, work orders, resources, and many more.
Native Mobile
KloudGin's native mobile, offers unparalleled functionality for the creation of digital business applications. Whether online or offline, users have real-time information flows, including data capture, increasing productivity and engagement.
Cloud Computing
Experience reliable, fast and secure applications that run globally on Amazon Web Services (AWS). As a SaaS application, you always have access to the latest updates and benefit from a lower total cost of ownership.
"With KloudGin we get a "Single Face Of Work" for project construction, asset maintenance, and customer field service orders on a single modern enterprise cloud platform."
Vice President, Field Operations Hawaiian Telcom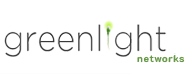 It's been great — it's made us so much more efficient and we are able to track things better. Because we were transitioning from a paper process, in terms of scalability and trackability, we immediately went from 0 to 100. KloudGin has truly been a game changer for Greenlight Networks.
Vice President Customer Experience, Greenlight Networks
We wanted to provide a one-stop digital marketplace for our member's and make it as seamless and easy as possible. We are not looking to simply transform the business but also transform the customer experience and nurture the relationship our members have with their customers.
Director – Finance, The Municipal Gas Authority Of Georgia
Utilities and Public Sector – Water
Optimizing work and asset performance is imperative to providing safe, responsive and cost effective systems of water delivery and management. KloudGin is ready.
Learn More
Utilities and Public Sector – Electric and Gas
Shifts to clean energy, customer service demands, and increasing regulatory pressure are driving system modernization and opening up new revenue opportunities for the electric and gas industry. KloudGin is ready.
Renewable Energy
Renewable energy is set for rapid growth. As traditional energy generators compete against newer entrants, technology that harnesses the power of data and resources will be a key differentiator. KloudGin is ready.
Telecommunications
As 5G becomes a reality, telecommunications service providers face market opportunities and challenges. Advancing network integrity and customer satisfaction while operating efficiently are key to survival and growth. KloudGin is ready.
Oil and Gas
The Oil and Gas industry needs an agile solution to help extend asset life and boost wrench time, improving service delivery and driving profitability. KloudGin is ready.
Asset Rentals, Sales and Service
The complexity of managing commercial and industrial rentals can weigh heavily on margins and efficiency. Technology that automates scheduling and maintenance can boost productivity and profitability. KloudGin is ready.
Manufacturing
Pre-empting breakdowns with well-timed preventive maintenance can have a big impact on profitability and business success. Reduce machine downtime, extend equipment life, and reduce costs with KloudGin.
Facilities Maintenance – HVAC
IoT and smart technologies are changing every aspect of the HVAC landscape. KloudGin is ready.
Facilities Maintenance – Snow Management
Simplify scheduling, routing and job management, delight your customers and win more business with KloudGin.
Facilities Maintenance – Commercial Cleaning
Simplify scheduling, contractor and job management, delight your customers and win more business with KloudGin.
Facilities Maintenance – Commercial Cleaning
Simplify scheduling, contractor and job management, delight your customers and win more business with KloudGin.
Engineering and Construction
Completing jobs on time and on budget requires a solution that tackles the complexity of scheduling and managing large projects and improves efficiency and profitability. KloudGin is ready.
Ready for more?
Our solution experts are here to help.
Get Started