HVAC
IoT and smart technologies are changing every aspect of the HVAC landscape. KloudGin is ready.
Doing more with less is the mainstay of facilities management. Yet disconnected systems, multiple vendors, and high employee turnover, often make productivity and efficiency gains hard to achieve. To do better with less, service providers need a solution that makes the best use of all available resources and provides a 360° view of project and service status.
KloudGin's adaptable single-engine, one cloud solution is designed to help your company maximize productivity by connecting employees, customers, locations and assets in one system. Schedule planned and on-demand activities, manage service contracts, projects, vendors, track materials, equipment, labor, time cards and expenses, and enhance collaboration while giving managers the tools they need to effectively monitor progress, plan workloads and prioritize tasks.
KloudGin solutions include
Streamline work order estimates and invoicing
Deliver transparency and self-serve options to customers
Optimize scheduling and routing
Monitor operations and assets in real-time
Predict and schedule preventive maintenance work
KloudGin SaaS solutions help us to achieve our mission of being the leading provider of water and wastewater services, which is part of our promise of quality, service, and value.
Vice President of Customer Service and CIO, California Water Service
With KloudGin we get a "Single Face Of Work" for project construction, asset maintenance, and customer field service orders on a single modern enterprise cloud platform.
Vice President, Field Operations Hawaiian Telcom
We wanted to provide a one-stop digital marketplace for our member's and make it as seamless and easy as possible. We are not looking to simply transform the business but also transform the customer experience and nurture the relationship our members have with their customers.
Director – Finance, The Municipal Gas Authority Of Georgia
KloudGin's mobile workforce and inventory management solution helps us to be at the right place, at the right time with 360 view of our operations.
Director, Retail Field Operations Sony Interactive Entertainment, LLC
Digital transformation is helping us maximize our scheduling, asset reliability and uptime, reduce capital and operational expenditures, extend asset life, reduce unplanned downtime and provide superior customer service – all without increasing operational, safety or environmental risks. KloudGin has a deep understanding of how to effectively deploy mobile field asset management for seamless adoption and their team has extensive experience servicing the utility industry. We have a billion dollars' worth of assets to manage and KloudGin has allowed us to make informed decisions, so we are able to evaluate and extend the useful life of our assets.
Executive Vice President, Louisville Water Company
The KloudGin culture was another deciding factor for Drain-All. Adam commented that KloudGin's nimble, agile, non-bureaucratic culture was a determining factor. He said, "I got the sense that we would be able to get stuff done with KloudGin. I liked the way KloudGin worked with us, the responsiveness, the caring from all aspects in the sales process and later through implementation.
CFO, Drain-All
With KloudGin, we have a platform for mobile work order management and were able to automate our processes for managing quoting, service contracts, construction projects, inventory and purchasing – all integrating seamlessly into our Sage Intacct financial solution.
General Manager, iWired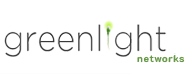 It's been great — it's made us so much more efficient and we are able to track things better. Because we were transitioning from a paper process, in terms of scalability and trackability, we immediately went from 0 to 100. KloudGin has truly been a game changer for Greenlight Networks.
Vice President Customer Experience, Greenlight Networks
Ready for more?
Our solution experts are here to help.
Get Started